Overview
Shortly after joining an online gaming community (called Hunter x Dragon), I observed that new users were experiencing issues. They were confused by onboarding instructions and required tasks, which were spread out amongst a glut of different technologies:
Rules and announcements were housed on Discord (a voice/text chat appliciation).
Onboarding instructions were split haphazardly between an Introduction section and an FAQ section.
Story creation and character creation guides were written on Google Docs.
Available timeslots for games were listed out on Google Sheets.
Initial applications were submitted on an external website (roll20.net) before being confirmed on yet another Discord channel.
Story brainstorming occurred in a Discord voice channel.
Game participants used a Discord voice channel, while audience members watched via a Twitch stream
Past game sessions were recorded and posted on Twitch (video) or Google Drive (audio only). New users were recommended to watch past game sessions or spectate ongoing sessions before applying.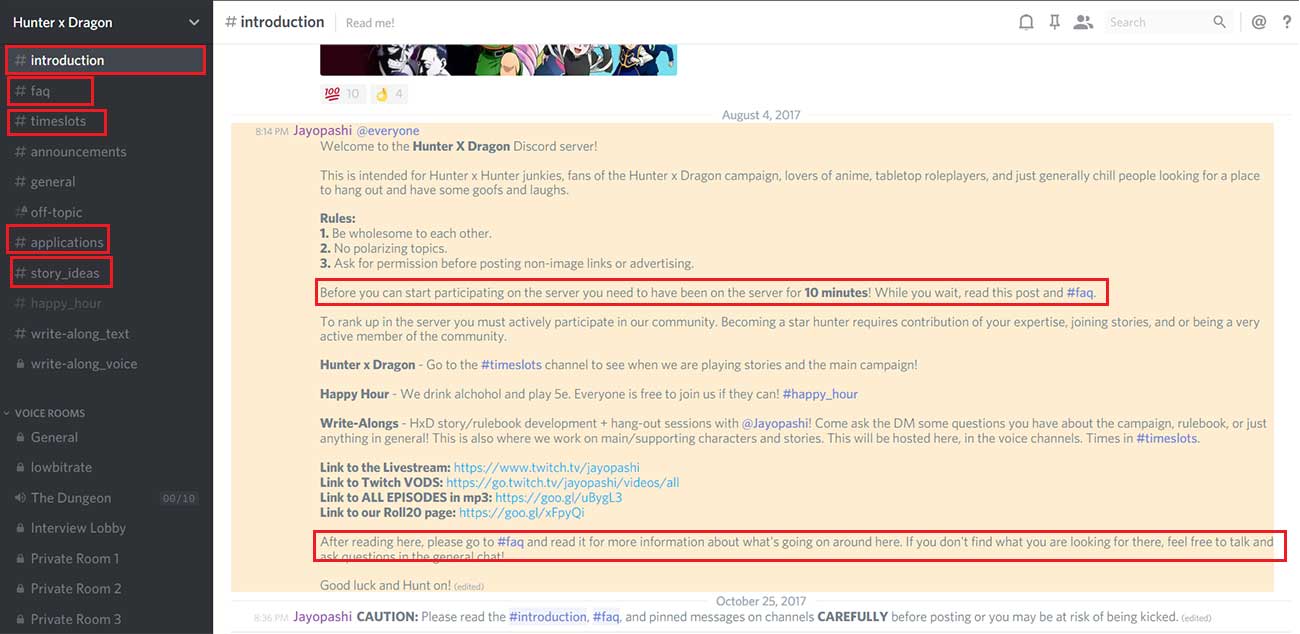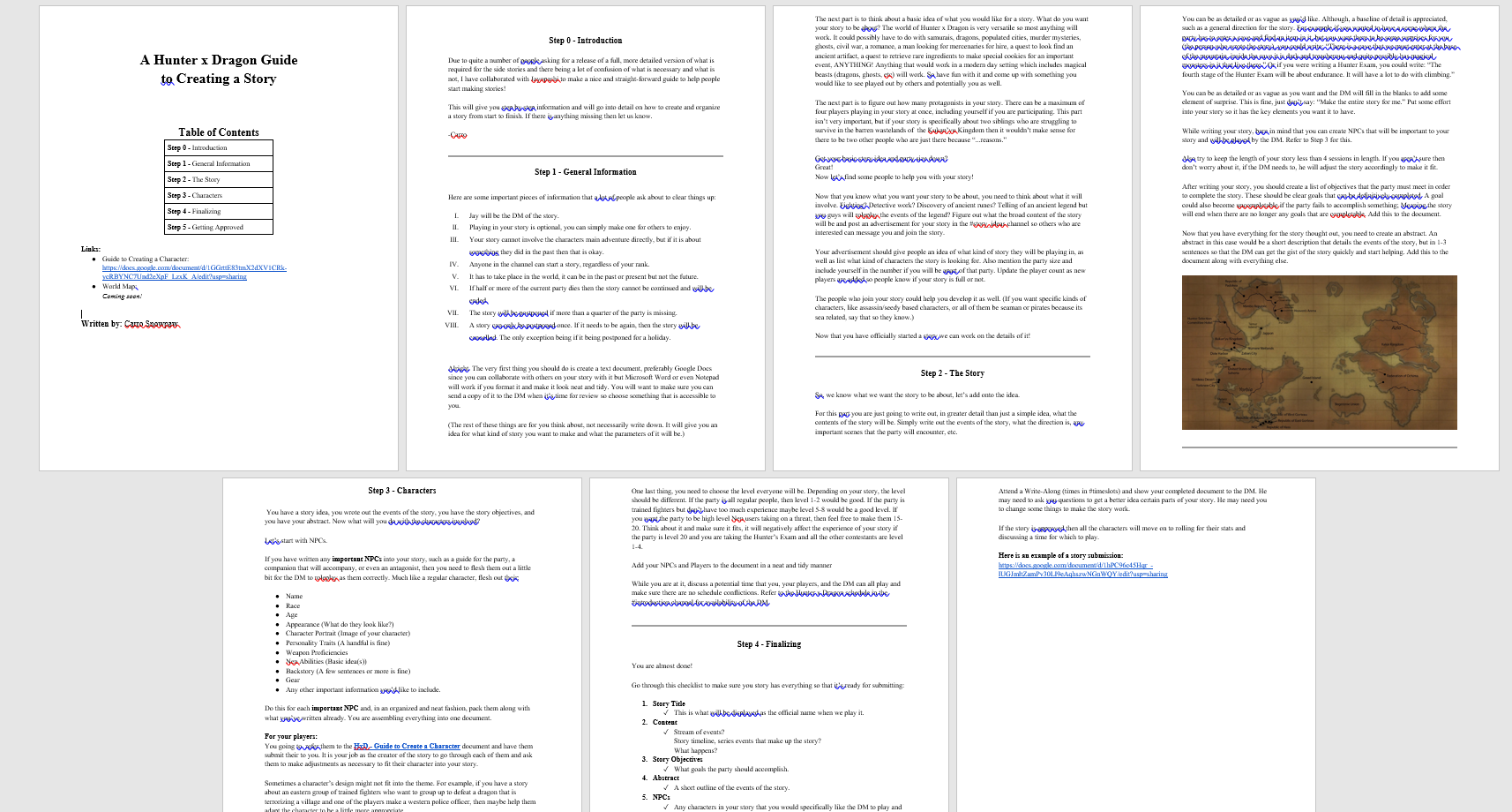 Overwhelmed with information, new users' workaround was to reach out to more experienced players to ask what their next steps should be. I saw this workaround - a symptom of a system issue - as an opportunity for process improvement.
Objective:
Modify the onboarding process or make onboarding instructions easier to understand, reducing new users' reliance on experienced users.